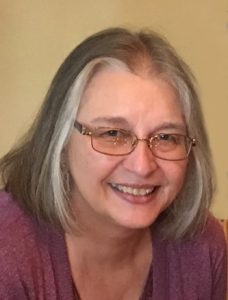 Everything I write is about enjoying the journey. Of course, sometimes the journey stinks, and sometimes it smells like fresh-baked bread. I write about both.
I started writing essays as a reporter in Missouri (Springfield Daily News) and Vermont (The Burlington Free Press). For a few years, I wrote op-ed pieces for USA Today. Those were sometimes insane trips, where I got the topic at 4 p.m. and was expected to do research, write, and dictate a piece by 2 p.m. the next day. (Yes, to all those who weren't even eating solid food in that pre-fax, pre-email, pre-internet time, I said dictate.)
On Writing
I blog about writing and publishing since I am an indie publisher. I have written five novels: cozy mysteries featuring a yoga teacher (Down Dog Diary, Warrior's Revenge, and Crow Calling); Book of Mercy, a funny novel about a serious issue: censorship; and Maud's House, a story of lost-and-found creativity and the mess it can lead to in a small Vermont town. I also have written a guide to putting zing into your writing and improving your business called WriteTips.
Other Journeys
From the day I picked up Please Don't Eat the Daisies by Jean Kerr at a yard sale, I have been in love with humorous essays about marriage, parenting, and family life. Erma Bombeck was another favorite. To me, these women were like Lucille Ball on paper. Every day they faced that candy conveyor belt speeding faster and faster—just as I was, just as you probably do. So sometimes I write about the everyday journey: hiding in the basement at Halloween, missing a child whose living abroad, planning a do-it-yourself wedding. I collect those on a site called The Hearth.
Here are more of my journeys: I am a grandmother and a feeder of hummingbirds. In the sometimes-long, but always pretty Minnesota winters, I walk in the snow, read by the fire, do jigsaw puzzles, and bake cookies. And I watch the Minnesota Timberwolves. (Pack a lot of patience when you journey with the Wolves.) I don't want to become too attached to the Wolves. I fear I might have a bit of my mother in me, who was a HUGE St. Louis Cardinals fan and complained when they stopped taking her calls.
I practice yoga and tai chi. I have written many helpful and reflective articles on yoga. They are collected in the yoga category on The Hearth.
I love reading, especially mysteries by wonderful writers (Louise Penny, Dennis Lehane, Estelle Ryan), and am often pulled in by paranormal tales (think Jim Butcher, Anne Bishop, or Kelley Armstrong).
The reason one "practices" yoga is because perfection doesn't matter. It is all about the journey—both on the yoga mat and off.
Namaste and see you around the conveyor belt,
Sherry