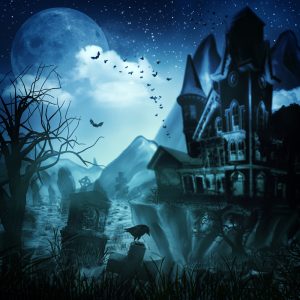 In the world of mystery writing, amateur detectives come in all shapes, sizes, skills, pedigrees and even species. They go to bed with us at night, keep us company as we wait for the kids in the carpool, and distract us from the fellow on the cell phone spewing his business to one and all in the airport lounge.
But why do we love them?
The amateur detective is an ordinary person thrust into extraordinary circumstances. They are the everyman or everywoman, both approachable and brave. In short, we can see ourselves as being like them. Through them, we envision ourselves having the courage to step forward and assertively take charge. We too can become the hero.
Also there is, in many of us, a streak of the wild. Amateur detectives are, by nature, rule breakers. They have to be; they don't have a badge or forensic experts to fall back on. They solve cases with brains vs. brawn. They have to be logical, smart, and even sneaky. They may have to steal, snoop, lie, or at least misdirect.
As a writer and reader of mysteries, I am always looking for the detective's motivation. Why take on murderers and thieves? Why step into the path of danger? Especially if you're not getting paid to do it. Is the amateur detective just plain nosy or does he or she have skin in the game?
Simply being curious or meddlesome isn't enough to carry a good book. Here are some reasons why our favorite sleuths chase that bad guy down that dark alley: 1) It's in their nature; they have a need to know or they have a need to save. Perhaps something or someone is threatening their town, a friend, or their family; 2) Guilt or they feel responsible; 3) People ask them for help; 4) It's personal. They have to prove they didn't do it in cases where the protagonist is the logical suspect or that an accused loved one is innocent; or 5) They seek revenge. They have to find out who killed or harmed a loved one.
In my mystery series, yoga teacher Maya Skye has a background of social consciousness, which gives her a savior mentality and a reason for always wanting to come to the aid of those in trouble. People ask for her help because they sense that she doesn't look away. She will step into that dark alley to answer a call for help.
Let's look at some other amateur detectives, why they do what they do, and what keeps us reading about them. Don't hesitate to add these to your reading lists.
Don't mess with my people: Like Maya, these sleuths feel responsible for their community, their neighbors, their family. They have a strong sense of justice.
Smilla Jaspersen: You can practically feel the biting Copenhagen winter in Peter Høeg's Smilla's Sense of Snow. Smilla, a former scientist and current brooding loner, investigates the death of her six-year-old neighbor Isaiah. While the police think the boy fell off a roof, the footprints in the snow tell Smilla a different story.
Beacon Hill couple Sarah Kelling and Max Bittersohn: Charlotte MacLeod's humorous and literate-yet-light style gives us likable protagonists and an eccentric cast of secondary characters.
Egyptologist Amelia Peabody: This creation of Elizabeth Peters (Barbara Mertz) finds love and murder in archeology while protecting her family and the world's treasures amid the sand dunes.
Gotta figure it out: Estelle Ryan's Dr. Genevieve Lenard is an autistic art investigator who can't stand to leave a puzzle unsolved (really, she can't function until the mystery is solved).
On a mission for a higher power: The Blues Brothers were amateur sleuths "on a mission for God" to find out who robbed their old orphanage. G.M. Malliet's Father Max Tudor, an MI5 agent turned Anglican priest, often seeks spiritual help in his investigations. In one case, God, in the guise of the bishop, sends him to a monastery to find out what the heck is going on.
Mystery magnets: I put Jessica Fletcher of Murder, She Wrote in this category. Her small town of Cabot Cove, Maine, has a murder rate 86 times that of the most murderous city in the real-world world. Comedians joke that you never want to be on a plane with Jessica; where she goes, murder follows.
Sweet, old, and not to be dismissed: Miss Jane Marple by Agatha Christie is the most famous sleuth of this caliber. Seemingly a fluffy old spinster, her mind is as sharp as her knitting needles, and having lived in small towns her whole life, nothing about human nature ever surprises her. She appeared in 12 Christie novels and 20 short stories.
Precocious children: These kid sleuths are smarter than the average adult.
Nancy Drew: The books about Nancy Drew, teenage sleuth, first appeared in 1930. They are ghostwritten by a number of authors and published under the collective pseudonym Carolyn Keene. One of my favorite descriptions of the endearing and highly skilled Nancy is: She could dance like Ginger Rogers and administer first aid like the Mayo brothers.
Flavia de Luce: Alan Bradley's 12-year-old aspiring chemist has a passion for poison and solving the crimes that seem to baffle the local constabulary.
That darn cat: Rita Mae Brown and feline co-author, Sneaky Pie Brown, pen the Mrs. Murphy series. Mrs. Murphy, the tiger cat, and Tucker, the intrepid corgi, have their paws full saving the humans in their lives.
__________________________
Discover the world of amateur sleuth and yoga teacher Maya Skye as she pursues enlightenment and criminals in her small Minnesota town. You'll find her in Down Dog Diary, Warrior's Revenge, and Crow Calling.