Wishing You Great Summer Reading

Summer reading is different from any other reading. It is unrushed. It is guiltless pleasure. It is often done lounging on a chair at the beach or in a hammock in the backyard instead of wrapped up in five sweaters, your shoulders up to your ears, in front of a winter fire. It is a mental vacation.
I spent one summer reading nothing but John Updike. Whew.
I understand if you have a reading challenge to meet, like getting through the complete collection of Sir Arthur Conan Doyle before the next season of Sherlock. But you have to take a breather every once in awhile, and when you come up for air, you're going to want something different. I've got just the thing. Check out my new mystery, Warrior's Revenge.
_________________________________
Warrior's Revenge: New Maya Skye Mystery Available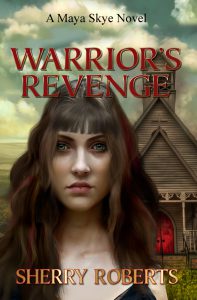 Maya Skye is back in a new adventure called WARRIOR'S REVENGE.
Threatening messages from a dead man send yoga teacher Maya and reporter Peter Jorn down a trail of betrayal, revenge, and grief that ultimately will test Maya's own depths of forgiveness as she and Jorn face an opponent not only bent on revenge—but murder.
Maya's entire family is drawn into this one. From a scavenger hunt in Paris to a tent revival in her own backyard in Minnesota, the past is coming back with a vengeance, and it is bringing out the warrior in Maya.
This Minnesota mystery with a yoga spirit is book two in the Maya Skye series.
Some Things You Ought to Know about Maya
Yoga teacher Maya Skye's search for inner peace is regularly interrupted by mayhem. She won't back down from a fight.
Her stories blend adventure, humor, Native American lore, and Zen attitude.
Her adventures are perfect for you if you love mysteries with strong heroines and unforgettable characters. Or you love yoga. Or you just love Minnesota.
Pick up your copy today. Available in paperback and ebook.
Read an excerpt of Warrior's Revenge
_________________________________
Down Dog Diary Named as a SELF-e Select Title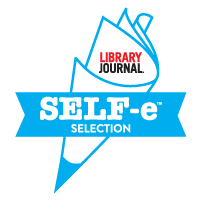 Cupcakes for everyone. DOWN DOG DIARY was chosen as a SELF-e Select title in the Mystery category by Library Journal. The SELF-e program is a new program by Library Journal to provide curated suggestions to libraries of self-published work. The goal is to connect indies, libraries and readers. This is a big deal for me. The big deal is curation, having a recognized trade publication give my book a 5-star thumbs up. When so many review places are closed to independent publishing, this program is a bright spot and I hope it encourages libraries and librarians to explore more independent work.
For more info on the SELF-e program, click here.
__________________________________
What Are My Books About?
My books are about justice. As Martin Luther King Jr. said, "The time is always right to do what is right." So, my characters struggle with choices and with finding goodness and doing good when it is not always easy. We all want, most of all, inner peace and love. My wish for you is that you find both—and along the way, enjoy a good book or two.
__________________________________
What's Happening in Sherry's Life
I'm fascinated with big numbers. Show me the biggest of anything, and I am there. Read more >
Being a writer, I am always wondering, where does all the creative stuff come from? Don't you? Read more >
On my bike ride yesterday, I saw a neighbor had installed a free little library. It is an exact replica of his Tudor-style home. Read more about free little libraries >
__________________________________
Give My Books a Spin
Read an excerpt from Warrior's Revenge now.
Read an excerpt from Down Dog Diary now.
Read an excerpt from Book of Mercy now.
Read an excerpt from Maud's House now.