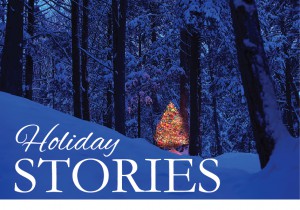 Take a break from all the shopping craziness and preparations, put your feet up, and enjoy a holiday story, a sweet remembrance, a peek into someone else's celebrations. This is the season for sharing. We hope you enjoy this small collection. Happy Holidays!
3 Things That Remind Me of Christmas: keeping the holiday spirit on a deserted island.
Christmas Shopping by Twilight: when shopping was quieter and sweeter.
7 Tips for Making Your Christmas Cookie Party Merry: it's not all about the baking.
Christmas Unplugged: a short story about rivalry amid the holiday decorations.
How to Make Your Own Holiday: to all the children born in December.
Let There Be Light: the gift of illumination.
Christmas Pajamas: a cozy holiday tradition.
Christmas Cookies at the Peacock Bra Bar on the Planet of the Kings: disappearing kings, the box that won't go away, and cookies with a high PITA factor.