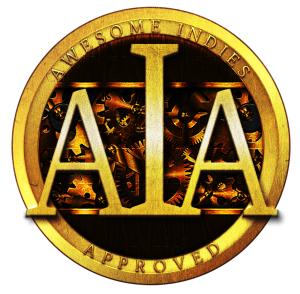 Book of Mercy has received the Awesome Indies Seal of Approval. This is like the Good Housekeeping Seal of Approval only much better because it's not about the best board game or a super skillet or an incredible iron. It's about words and readers and writing.
Awesome Indies is the brainchild of Tahlia Newland, who has drawn together a team of reviewers dedicated to promoting quality in independent publishing. I love these folks because they are demanding that indie books be top-notch in plot and prose.
To be awarded the Awesome Indies Seal of Approval, books must be approved by three qualified reviewers, at least one of which is a regular contributor to the Awesome Indies site, or one of the site's back-up readers. A  qualified reviewer is defined as: an Awesome Indies recommended reviewer, or someone with a degree in creative writing or English literature, or an author or editor who is or has been employed in that capacity by a well-known traditional publishing house.
If you are looking for some good stuff to read, check out this site.
Newland reviewed Book of Mercy and said:
Book of Mercy is a truly beautiful, heart-warming novel on book censorship, the nature of love, motherhood and friendship. I loved this book from the first page to the end, which had me in tears of joy – I'm a softy. . . . The story strips the issue of censorship down to its bare bones of power and control through showing us the differing perspectives and personalities of the main characters. . . . The ending is perfect and the writing exquisite. I recommend it for everyone and give it 5 stars."
Thanks, Awesome Indies, for recognizing Book of Mercy. I am truly honored. This is so much better than a skillet.
_____________________
If you like to read about strong women working for their communities, I invite you to explore Antigone Brown, the dyslexic mother-to-be fighting censorship in Book of Mercy, or Maud Calhoun, the artist who loses her muse in Maud's House.